IEEE International Symposium
on
Signal Processing and Information Technology
December 14-17, 2011 - Bilbao - Spain
ISSPIT 2011
The 11th IEEE International Symposium on Signal Processing and Information Technology, ISSPIT 2011, is a premiere technical forum for resear-chers in the fields of signal processing and information technology. ISSPIT 2011 will include state-of-the-art oral, poster sessions, and tutorials related to the key areas outlined below. Accepted papers will be published in the Proceedings of IEEE ISSPIT 2011. A contest for the Best Paper Award will be held and an award will be given.


Poster Presentations
Authors with poster presentation about máx panels dimensions: 1,30m*1,35 m
Venue
Conference activities will be Hosted at the University of Deusto - DeustoTech.


Hotel Information
Several hotels are within walking distance. Reservation form for Hotels is also now available for download from the hotel information page.

Tourist Information
Bilbao is located in the beautiful north-central region of Spain that borders Southern France.
Some useful tourist links are available here.






IMPORTANT DATES

September 4, 2011
New Deadline for Paper Submission (No Extensions)
October 15, 2011
New Deadline for Acceptance
November 1, 2011
Final (camera Ready) paper with author registration
July 31, 2011
Conference Registration Starts
December 14, 2011
Conference Activities Starts
Support from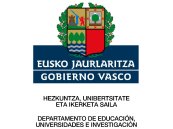 The IEEE ISSPIT 2011 is sponsored by IEEE Signal Processing Society and IEEE Computer Society.
---